March 24 2023 06:00 pm - 10:00 pm
Carolina Bauernhaus Anderson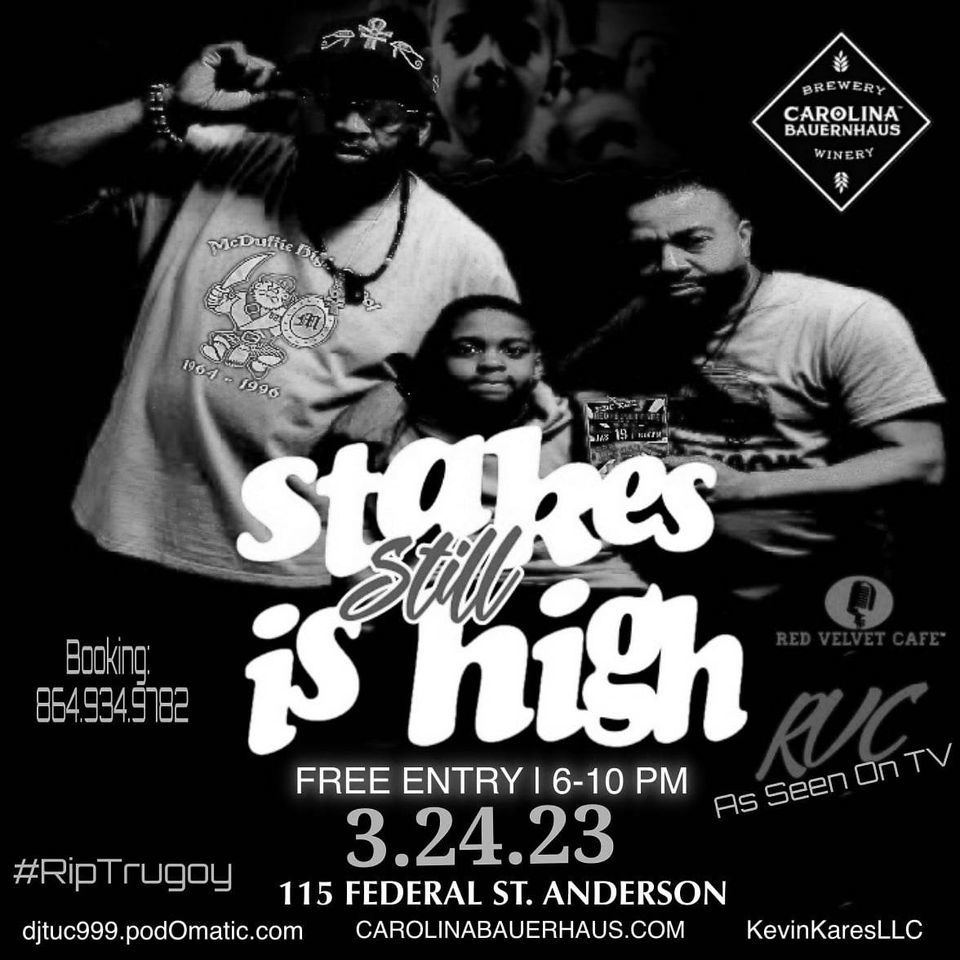 Join Kevin Norris and DJ Tuc for Red Velvet Cafe at Carolina Bauernhaus! This open mic encourages local poets, rappers, singers, and musical performers to showcase their talent in a positive atmosphere, and has been running since 2008. DJ Tuc will be pumping music from the 80's, 90's and early 2000's throughout the night.
Enjoy 16 hyperlocal beers and ciders on tap, a warm pretzel, and a hot brat from the bar.
Contact Kevin at 864.934.9782 to sign up early, or just show up and sign up the night of!
Donations received during the event will be given to unhoused individuals in our community.
Red Velvet Cafe : "Where Music & Positivity Have No Color"