May 26 2021 06:30 pm - 09:00 pm
Carolina Bauernhaus Greenville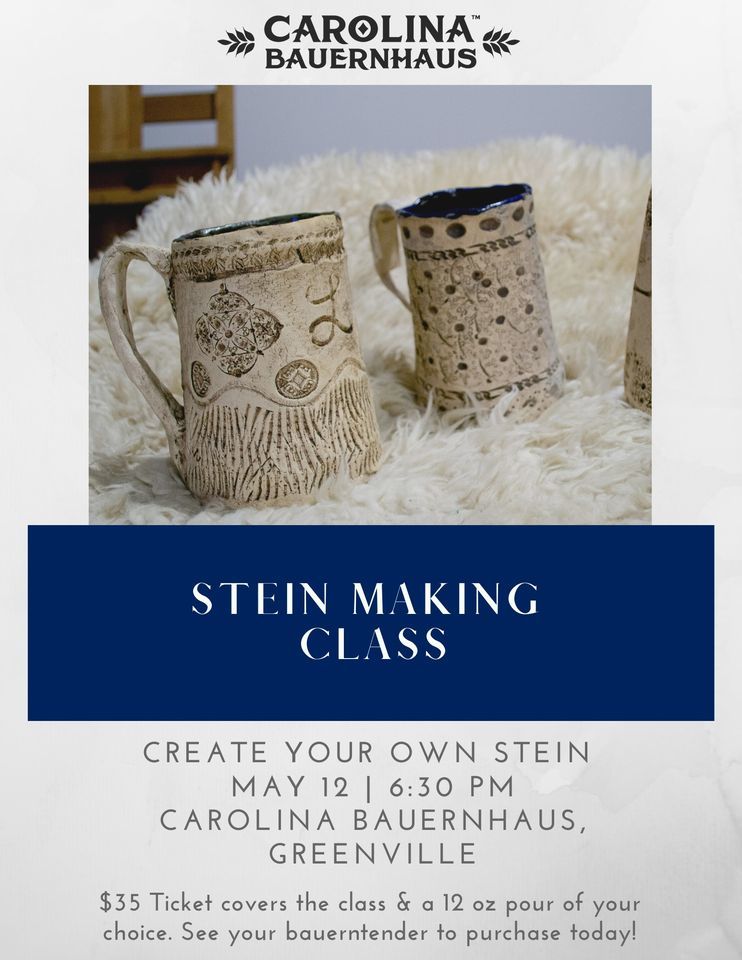 Join artist Allison Brown as she walks you through the process of making your own stein. Bring materials to use for adding texture, like leaves, fabric, or stamps, or use provided supplies. $35 Ticket covers the class & a 12 oz beverage of your choice (must be 21+ for alcohol, non alcohol options available).