August 28 2021 08:00 pm - 08:00 pm
Carolina Bauernhaus Greenville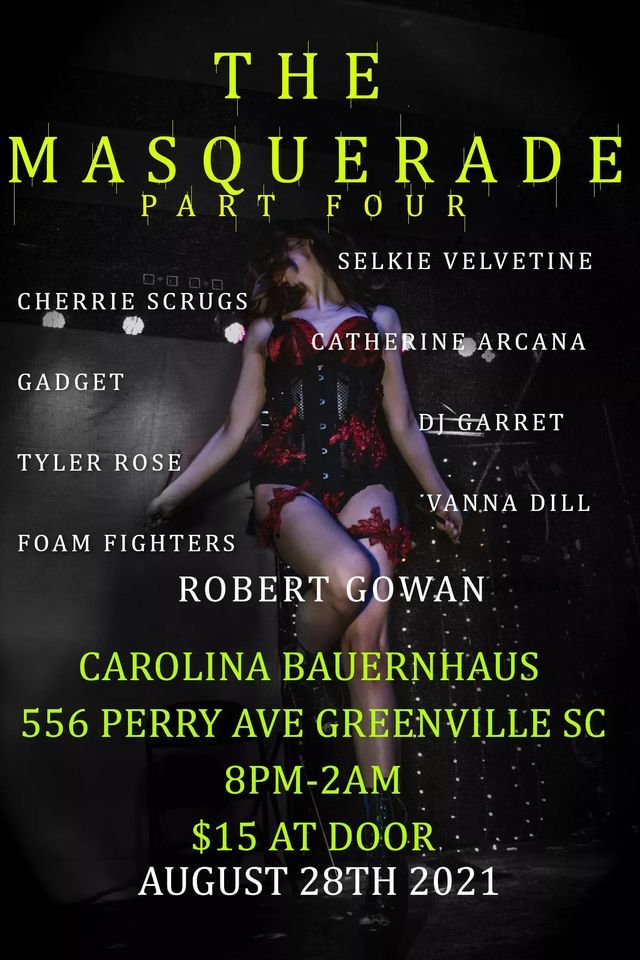 A night of fire and lace! Let us delight you with our charms and wrap you in the flavor or the night ~ welcome to the masquerade!*Guests are encouraged to wear their masquerade finest*Tickets will be $15 at the door starting at 7:30 PM. Those still enjoying beverages from earlier in the evening are welcome to stay, but will have the $15 ticket price added to their tab so they can enjoy the night's entertainment. Ticket price does not include food or beverage.