October 9 2021 02:00 pm - 10:00 pm
Carolina Bauernhaus Greenville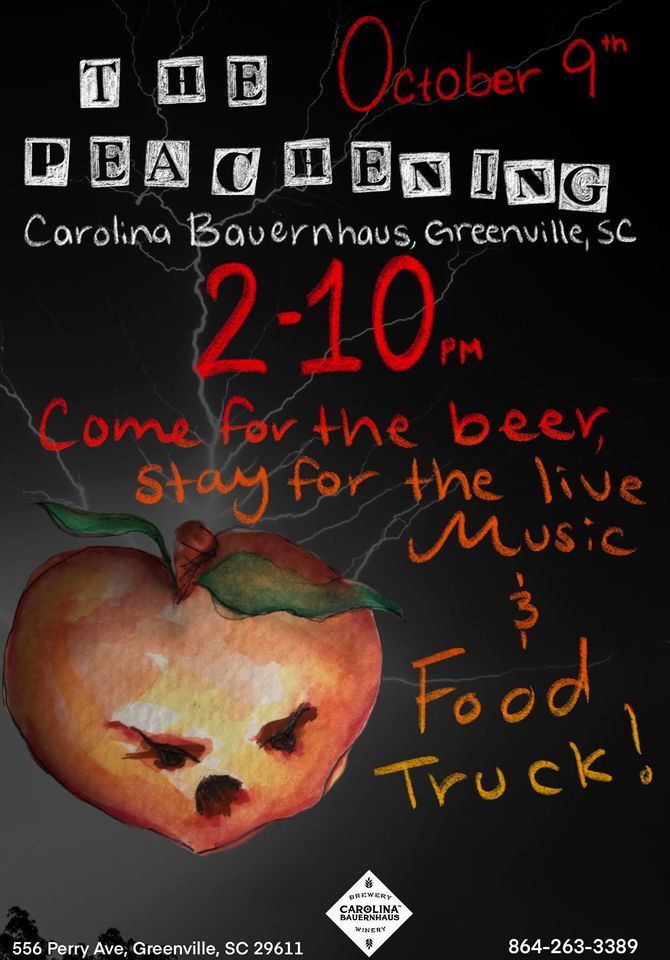 It's our annual massacre of the peaches, featuring Dat Peach Weisse, Peach Gold Session Mead, June Princess Sour, July Prince Dry Hop Sour, and Fuzz is a Four Letter Word Hazy IPA. This frightening festival of flavorful peach beverages features some of our best buds in the brewing industry!
Meadery/cideries Botanist & Barrel and Wandering Bard, plus breweries Brhamari Brewing, Electric City Brewing Co, Freehouse Brewing, Frothy Beard Brewing, Golden Grove Farm and Brew, Goodtimes Brewing, Hazelwood Brewing Co, Keoween Brewing, New Groove Brewing, Southernside Brewing and Wooden Robot Brewing will be possessing the rest of our taps

Allow the rhythm of the soulful Sincere Xperience and their smooth, jazzy covers to travel through your bones from 4:00 - 7:00 PM.