September 21 2023 07:00 pm - 08:00 pm
Carolina Bauernhaus Greenville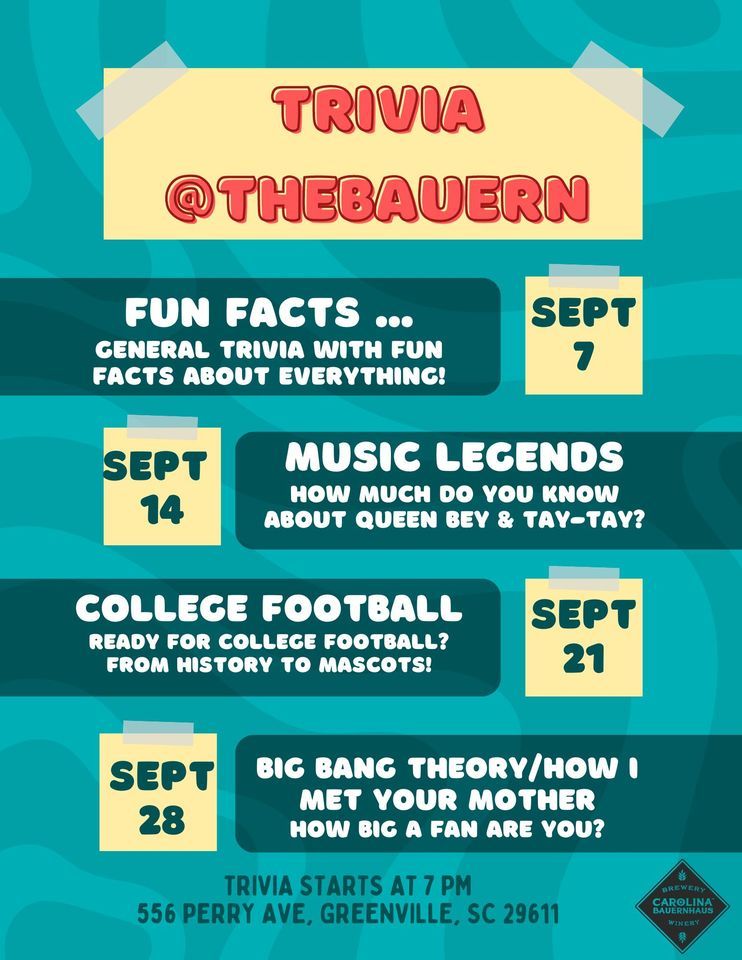 Join bauerntender Doug for a night of trivia! Show up at 7 PM with your trivia team to see who knows the most every Thursday. Winning team gets a $25 gift card to use at their next visit to the Bauernhaus!
Menu Special : $2 Off Flights