January 13 2023 07:00 pm - 09:00 pm
Carolina Bauernhaus Anderson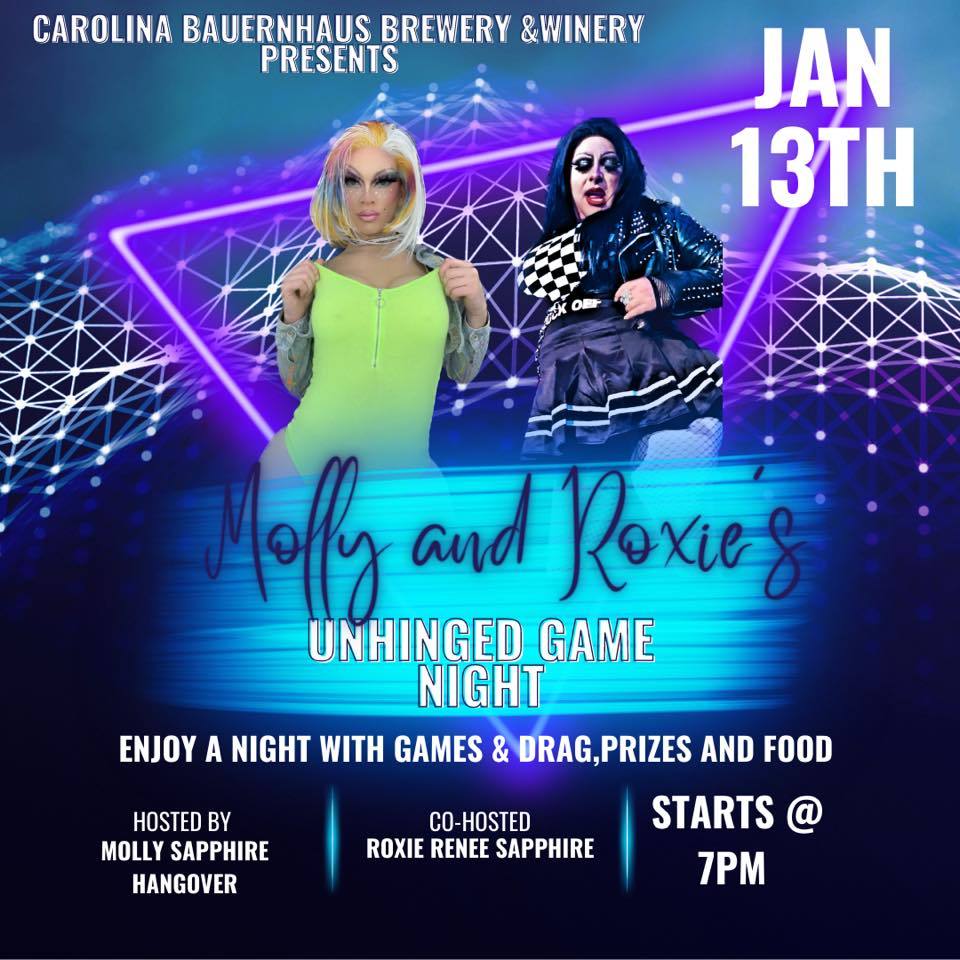 Join Molly and Roxie every second Friday at Carolina Bauernhaus in Anderson for Unhinged Game Night! January means Jeopardy; will you be one of our contestants? Game starts at 7 PM — come in early to sip on 16 beers or ciders, enjoy a hot brat and a warm pretzel.
Drag show and game night FREE to play, but don't forget to bring 💵 for performers and bauerntenders