November 12 2021 07:00 pm - 10:00 pm
Carolina Bauernhaus Anderson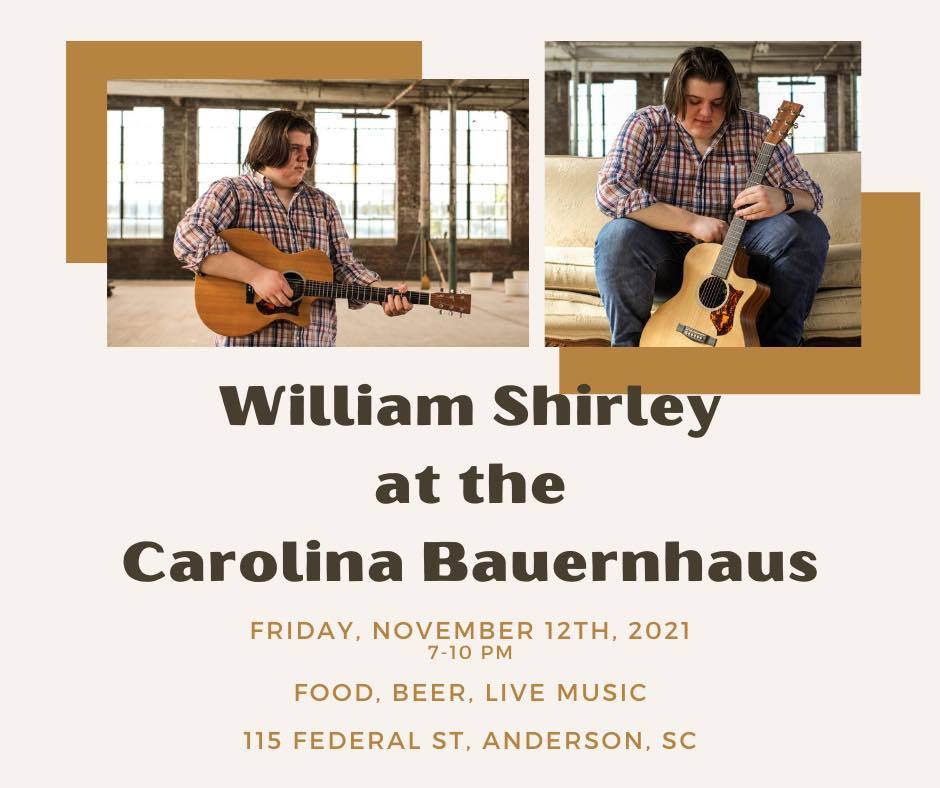 An Anderson native, Will brings 90's country back with influences from Dwight Yoakam, Randy Travis, George Strait, and Keith Whitley. Nominated for four awards through the Upstate Music Awards, including Best New Artist, Best Solo Artist, Best Single, and Best EP, he's bringing back the "good music," and carrying on the tradition of the Greats before him.
Don't forget to bring your growler for Growler Fill Friday! You'll get 15-25% off your fill before going home after catching tunes with Will.